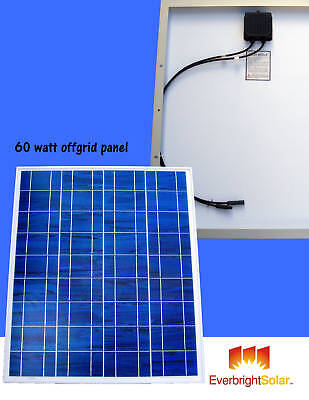 Building Your Own Solar Panel
Author: Jhon Xita
Buying solar panels from the market is expensive. It may cost about ,000 for a small set up that can provide electricity to a house that consumes average of 300 watts power everyday. This set up is too costly for a family.
There is second option also. Build your own solar panel. It is easy.
Solar panel is in fact a shallow box so that the sides of it does not shades the cells when the sun in not overhead. Take the size of it to be 3/8 inch plywood having edges of ¾ x ¾ pieces of wood. Glue the pieces and screw them well. This solar panel is capable of holding 36 3x6 inch cells.
Drill tiny holes at the wall edges. These holes keep air pressure inside the panel by equalizing with outside. It also allows moisture to escape. Make sure these holes to be at bottom otherwise rain or dew may get inside. At the centre divider drill vent holes.
To avoid critters or dusts, stuff inside the some holes fiberglass insulations. The center divider holes don't require insulation.
After doing this cut 2 pieces masonite peg-board and fit it inside the wells. This boards are substrates to the sub-panel.
Give plexiglass front to the panel in order to protect it from the weather. Even glass can be used instead of plexiglass, but keep in mind that glass is fragile.
To check the quality of it, just hail flying debris and stones on it that can shatter glass, but this will bounce back of plexiglass. Give several coats of paint to the panels so that it can protect the panels from moisture and weather. Also paint the peg-board pieces on both sides. So, now you can start with fitting it. The panels are ready.
Article Source: http://www.articlesbase.com/environment-articles/building-your-own-solar-panel-1625785.html
About the Author
To learn more about ,solar energy please VISIT